You're a college student, and that likely means that you don't have a lot of money. Or maybe even no money. The upcoming holiday season can, therefore, present a challenge. On average, people in the U.S. spend $600-$800 on Christmas gifts. This can seem like an enormous sum when your income consists of student loans and a job working 10 hours a week at the Dairy Queen.
But that doesn't mean that you can't have an amazing holiday celebration, or that you can't give thoughtful and memorable gifts to friends and family. There are many blogs out there with do-it-yourself ideas that would make fun and unique gifts.
We present our list of some of the best:
Do your part for the environment and save money by using old and recyclable items to create funky, fun gifts. Green is the new black, we're reminded. Our favorite holiday projects include 10 Crafty Green Things to do with Old Sweaters (lots of fun ideas here!), 5 Handmade Christmas Ornaments, and 5 Christmas Ornaments You Can Make with Scrap Yarn.
Whipperberry
Stylish and chic project ideas abound at Whipperberry, and they include simple, easy-to-make projects that don't require expensive materials. The projects offered here will look like expensive and trendy store-bought goods — perfect for gift-giving or decorating your own space. The site is hosting a 12 Days of Christmas event, with projects that are perfect for gift giving. Check out Day 4: Hot cocoa, Day 3: Ornaments, and Day 2: Bottle labels.
You don't have to be a child to find inspiring ideas on this blog, ranging from simple paper crafts to jewelry, wood and cloth crafts. You can search for ideas according to the type of material or the occasion — and there are ideas for holidays all year long! Many of the crafts you find here are linked from other blogs. Some of our favorite projects include Paper Ornaments (from Little Blue House) and Clove Oranges (from Homemade Gifts Made Easy).
Simple crafts, delicious treats, and holiday home decor are all offered here. There are simple projects that can be completed in an hour or less, and more involved projects for the kitchen or your home. Some of our favorite projects include paper roses, pearl garland ornaments, and pebble art.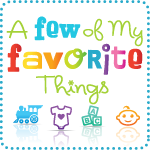 The focus of this blog is on crafts for children and babies, but there is plenty here that even adults will love. And if there are children in your family that you would like to make gifts for, you'll find plenty of ideas here. Some of our favorites are the lazy mom's advent calendar, peppermint cookie exchange, and holiday tags.
Sweet Something Design
Come "create something beautiful" with Michelle Edwards, who offers up creative and inspiring project ideas from many items found around your home (or dorm, maybe?). We love Noel and Joy Ornaments (made with parts from a whipped topping container — you'd never know), this jingle bell door hanger (made with an old belt), and DIY Christmas Tree Planter.
Those who "love junk, home, and crafts" will find much to love on this blog. There are a lot of ideas for home decor, but you'll also find some great little gift projects, as well. Two of our favorites include metal flowers (do something useful with all those used cans!) and these button bracelets (raid your own mother's button collection!).
Jennifer shares her thoughts on her day-to-day life as a mother and wife, but she also shares a great number of project ideas along the way. Her most recent project includes The 12 Crafts of Christmas (shared over 24 days), which offer up simple do-it-yourself projects that would make lovely holiday gifts. They are inexpensive to make, and can be made with a minimal amount of materials. Check out her first three projects: Ruffle Stocking, Eyeglass Pouch, and Reversible Tote Bag
Organize and Decorate Everything
Home decor is the focus here again, but there are a lot of smaller project ideas that would be suitable for gifts — or to dress up your dorm room to get into the holiday spirit. Check out the DIY Sunburst Mirror (why pay top dollar for a stylish mirror when you can make it yourself?), Pine and Pom Pom Wreath and, for the kids, Snowman Pencil Toppers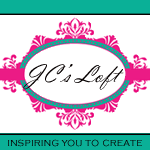 JC's Loft
Paula is a stay-at-home mother and wife with a love of design and crafts, who hopes to use her blog to inspire others to create. There are a lot of great ideas for home decor, as well as some tasty treats. And, of course, there are a lot of great ideas that would be perfect for gifts. Check out the ornament place cards (easily converted to photo holders, suitable for gifts) and Dollar Store sock vase.
In addition to the numerous project ideas you'll find here, there are also reviews of crafting materials, discussions about crafts-related news, and more. Some of our favorite gift ideas here include a unique travel journal (perfect for a gift or for your own use), loom-knitted Santa hats, and zipper pulls and luggage tags made of recycled materials.
Whip Up offers budget projects that can be completed in a short amount of time — perfect for college students! You can sign up for a weekly newsletter, or browse posts for craft ideas and links to other resources and inspiration. Some fun projects include needle-felted gnomes, paper garland, and these "winter singing softies" , fun gifts or decoration.
Here you'll find a wide array of craft projects and ideas, all easily searchable according to type or occasion. Projects vary in degree of difficulty and expense. Some of our picks for holiday gifts include quick Christmas crafts, gifts in a jar, and wreath flower beads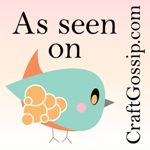 Craft Gossip
Craft lovers of all types will find a project here. Craft Gossip features some of the best projects from craft blogs all over the Internet. You can browse according to type (like to make jewelry? or is sewing your thing?) or occasion (looking for a Christmas gift idea?). We like these felt gift bags, fabric scrap mini cards, and Danish heart baskets
Tammy has just started her blog, but there are already some great ideas here. Check out A Berry Easy Tree and My $5 Wreath. We look forward to many great project ideas from this blog!
Courtney shares all kinds of home decor and crafting ideas on her blog. Most posts include a project, with instructions for how to recreate it. Some of the projects may be a little more involved than you can do in a dorm room, but there is plenty of inspiration. Some of our favorite projects include a shutter Christmas card holder, a treat tin Advent calendar, and a embroidery hoop card holder.
Here you'll find "tutorials, patterns, and inspiration for using what's on hand." Some of our favorite projects include coasters from bamboo shade leftovers, pomanders, and autumn textured thank-you cards.
Recycle Cindy shares her enthusiasm for crafts, crocheting, and recycling in this handy, crafty blog that focuses on much more than just bags or projects made from bags. Try out mini recycled wreaths and this water-bottle holder made of old newspaper bags
Sharon's blog is a visual journey through her design experiments, inspirations and every day life. Even when she's just talking about her daily activities, she includes a number of pictures and other graphic elements that are sure to offer inspiration. Some of our favorite projects from this blog include this flower cone and fun ideas for card envelopes.
This blog is one part inspirational, one part instructional. Some posts share finished projects and designs, while others share tips and patterns. Sometimes, posts share reflections or found objects that are meant to be inspirational.
This crafty blog is a central resource for all types of crafting projects. The blog does not offer project ideas itself, but rather, it offers a roundup for different project types from all types of do-it-yourself blogs from around the Internet. Some recent roundups include DIY gift tags and crochet projects.
Eve Henley hosts this blog, which offers tutorials on all kinds of fun craft projects. These simple do-it-yourself projects are kid-friendly and budget-friendly. You're sure to find inspiration here. We recommend seashell-decorated diffuser, cocktail umbrella lamp shade (all those nights out can be put to good use…), and colorful back-to-school notebooks (perfect gifts for kids, or you can dress them up for your own use).
A community of crafters contribute to this online crafting site, with dozens of tutorials on a range of craft projects. There is also a podcast, a "craftopedia" (online crafts library), and a message board. Projects also tend to be a bit more stylish and up-to-date. Some of our favorite recent projects include beaded iPhone earbuds, "Tree of Life" ornament, and pleated paper flowers.
Someday Crafts
A team of bloggers offer up some of the best projects they find on craft blogs from around the Internet. Some of our favorites included this cute wallet, Sew and No-Sew Flowers, and Epson Salt Ornaments and Candles.
a little sewing, a little crafting, a little creating, a little us
Sewing enthusiasts will find some great inspiration here, though there are not tutorials on how to make the projects. Check out the finished projects for ideas, then replicate them or modify them to make them your own. Check out advent calendar/banner, treat bags (to be modified for the appropriate holiday, of course), and this handmade purse (to be customized to your liking with your own fabrics.
Beverly and Carol share their ideas for fun craft projects that range from baked treats to paper crafts such as cards and gift bags. We like these cute thank-you cards, these birthday cards, and this milk-carton treat box. Warning: Each page on the blog includes pre-loaded music.
This site consists almost exclusively of free patterns, tutorials and project ideas for a number of crafts, from crocheting and knitting to sewing and recycled crafts. You can search the hundreds of craft ideas according to the type of material used, the type of craft (pet crafts, eg), occasion and more. Some of our favorite projects include felt Christmas ornaments, crocheted monsters, and knitted Christmas ornaments.
This blog takes a collaborative approach, often featuring guest posts from other craft blogs, and often linking to projects on other blogs. There are often giveaways and links to resources and sales. Some projects featured here that we think you'll like include Dollar Store advent calendar, Christmas box topiary, and felt poinsettia clips.
Lisa from Canada shares her adventures in crafting and renovating her "money pit," as she lovingly refers to her home. Some great holiday projects include etched wine bottle candle holders, decorative blocks (used here in a "Days 'Til Christmas display, but easily customized for any holiday purpose), and paper cone favors (again, used here as place card holders, but easily customized as gift tags or treat holders).
Barbara Jean shares treasures of her own making, as well as treasures that inspire her from around the Web. Browse her site for inspiration and tutorials on how to make your own treasures. We liked pink Christmas decor, flower nests, and sweet and simple ornaments.
If you like to sew, you'll find plenty of inspiration and tips here on how to make some great clothing pieces and accessories. Don't feel your sewing skills are up to snuff? No worries. Many of the accessory pieces are simple to make — and the accessories really make the outfit! Check out felt flower ribbon belt, Anthropologie necklace knockoff (why pay high prices when you can make the look yourself?), and shoe makoever (as easy as dressing up an old pair of shoes).
Kate is a bargain hunter and design lover, and she shares that love with her readers through this blog. She shares tips and tricks for making over everyday and found objects into chabby chic decor and newfound treasures. Some projects are more involved (such as the dresser makeover that she shares from a fellow blogger), but all the projects are sure to be bargain priced and easy enough for any DIY aficionado. Check out Less is More (on holiday candle sticks and decor), winter willow wreath, and headboard turned coat rack.
Jennifer started this blog as a means to gather creative ideas and projects, and to share those with others. There is a healthy community of guest posters here, sharing ideas on all kinds of crafts of all different styles. We liked holiday printables, sentimental Christmas ornaments, and burlap wall grouping.
Sandy shares all the crafty projects that she makes — either as the finished project, or with an accompanying tutorial. There are often challenges on the blog, offering inspiration for what can be made from pre-defined materials. There are a lot of great projects here that would make great gifts: Tropical Angels (with tutorial), Butterfly boxes, and bound jotter book. Sandy also includes the amount of time each project took and about how much it cost to make it.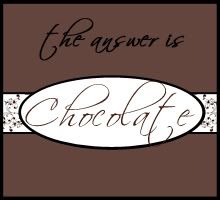 Don't let the name of this blog fool you: Though you'll find plenty of love for chocolate here, the focus of this blog is on crafts and DIY projects. Carol is a "long-time crafter, cardmaker, scrapbooker, ameteur DIYer, jewelry maker." She shares some of her own projects here, as well as those she finds online. Some of our favorite projects on her site include Vintage-y Music-y Snowflake-y ornament, "Paper Source" inspired wreath, and playing with printables.
I Been Thinkin' … 'Bout Inkin'
Through this blog, Lori has created an "art journal" in which she shares her projects and her inspiration. You won't find step-by-step tutorials here, but Lori does share how she created her projects and what materials she used. We liked this fall bird feeder, these funky gift tags, and these Christmas gift tags.
You'll find a lot of inspiration here and projects to try to replicate for yourself! Lynn shares her creative projects, with usually include paper crafts, stamping, inks and more. For inspiration, check out these gift tags, advent calendar, and holiday Marie Antoinette cards.
"There's always room to inspire!" according to this blog, and browsing the project ideas posted here, you'll probably agree. There are step-by-step tutorials here, including materials lists and lots of color pictures for each step. Our favorite holiday projects include Handmade Ornament: Pine Cone, Sheet Music Candles, and Ballard Designs Knock-Off Ornament.
Megs shares her project ideas and inspirations on this blog — both those of her own creation and those she finds online. There are many links to other blogs and resources, as well as giveaways. Some of our favorite projects here include Old-Fashioned Sign, Family Burlap Board, and Glitter Topiary Trees.
This extensive directory features tutorials, do-it-yourself projects, tips, tricks, and more. You can find how-to information on everything from chopping garlic to making mango body butter. Our favorite projects include felt pointsettias, fabric envelopes, and Christmas card gift bags.
Blog host Michele loves scrapbooking and graphic design, but her blog also includes other craft projects and inspiration. Guest bloggers also frequently share their ideas and tutorials. We loved Homemade Christmas Decor, felt flowers (with video tutorial), and altered peanut can.
This children's craft collective has project ideas that can inspire kids of any age. Check out the advent calendar round up, menorah round up, and lemon pomander.
You'll find all kinds of projects and inspiration here. Mondays are reserved for Paisley Passions original projects, while Tuesdays feature guest bloggers, and Thursdays feature links from other craft bloggers. You won't run out of project ideas!
Here's another roundup site, with lots of great ideas for crafts, home decor and baked goods. Stop here for regular updates on the best do-it-yourself projects to be found on the Internet.
PBDesigns Reading and Stitching Blog
Da Crafty Lady writes this blog, which is part personal blog, part crafts and ideas blog. Da Crafty Lady shares her thoughts and reflections, as well as how-to posts on crafty projects. We like Christmas projects, prizes, and gifts and Christmas crafts. Warning: The site includes pre-loaded music that can't be shut off so long as the page is open.
This "home of the craftistas" is an online community for crafters, which includes forums for discussions about crafts and resources for crafting needs. You can browse the discussions or pose questions about your crafting dilemmas, or browse through the shared links and resources for tutorials and inspiration.
Still can't find a project that you like? Feeling in need of additional inspiration? Today's Creative Blog features a new blog "just about every day." Blogs are often listed with one of their unique project ideas, or as part of a theme or roundup. You won't run out of ideas here!
_____________________________________
Did we miss one of your favorites? If so, please let us know in the comments below.
Did you make the list? If so you can display the following on your website.